Gears are an essential mechanical component used in gear boxes and transmission systems to allow the transmission of torque. Most gears are produced by hobbing, shaper cutting or emerging technologies such as skiving. High speed steel and especially ASP® has been the given material for producing high quality cutting tools used in the production of gear for decades. This is due to the unique properties and cleanliness of ASP®, with the combination of advances in PVD coatings, which has enabled tool manufacturers to make longer lasting tools with increasing performance.
Gear cutting tools applications
One of the largest applications in gear cutting tools are hobs, which are tools with many cutting teeth that can be used in the production of large number of gear types. The relative speed and angle between the hob and the work piece determines the teeth count and type of gear produced. This makes hobbing relatively cheap and effective. ASP® can provide the wear resistance and strength needed to achieve good productivity, while still being easy to re-grind, which can save down time and cost. Other gear cutting applications include:
Skiving
Shaper cutters
Shaving cutters
Bevel gear cutters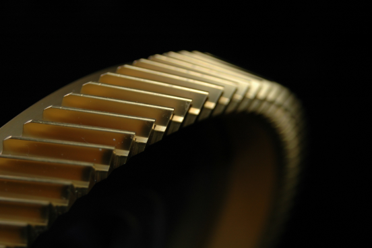 Material selection for gear cutting tools
Most gear cutting applications put a high demand on the material with the need for some polar opposite properties, which can make material selection difficult and essential for success. Wear resistance is needed in order to increase the performance and number of parts produced between re-grindings, but a high grindability is very important to achieve good surfaces and reasonable tool manufacturing costs.
As the friction between the chip formed and the tool generates a lot of heat, hot hardness (resistance to softening) is important. On the other hand there is a need for toughness to avoid chipping and early break down of cutting edges. To achieve a good balance between these properties we recommend the following grades for these applications. However, if there are special needs please contact our technical support team to learn more about how our material can be optimized for your needs.
| Grades | Applications | Features |
| --- | --- | --- |
| ASP®2190 | Hobs, skiving tools | Extremely good hot hardness, premium grade for gear cutting |
| | Hobs | Highest alloyed grade with added S for increased machinability |
| | Hobs, skiving tools | Good wear resistance |
| | Hobs, shaper cutters,.. | Standard grade for gear cutting |
| | Shaper cutters, bevel gear cutters, hobs, … | Standard Co ASP grade with got overall properties |
| | Shaving cutters | Standard non Co grade with excellent toughness |